Sun in your face, sea mist on your skin, the gentle tropical breeze refreshing your body. You either take time to relax during a sunset dinner cruise, enjoy an adventurous snorkeling cruise or party hard during an all-you-can-drink booze cruise. It's your Island Dream on board the YOLO Catamaran!!!
I have to say, that the YOLO catamaran boat tours are one of the best on Ambergris Caye. Take the 'Island Dream' cocktail that I 'literally' keep dreaming of every day. It's a darn good cocktail made with fresh watermelon infused with Belizean rum. It packs a good PUNCH!! It's fresh, fresh, fresh..one of my favorite on the island. The YOLO crew cannot see your glass run empty; nope that does not happen on board. It's the Island Dream served with a Straw and then some.
You Only Live Once (YOLO)! But who says you can go island cruising only one time? I have been on cruise aboard the YOLO of Island Dream Tours on various occasions and needless to say all my experiences have been memorable. From spending an entire day in the sun, swimming with the sharks and rays at Shark Ray Alley, exploring the canyons at the Hol Chan Marine Reserve and exploring Caye Caulker on their snorkel cruise to marveling at the beauty of a Belizean sunset cruising along at the speed of YOLO next to the barrier reef. A true Island Dream!
Okay, but if alcohol is not your thing, there is plenty of good food. There is no canned salsa served on board the YOLO; NO SIR! Homemade shrimp ceviche, fresh fruits with brunch served on the day snorkeling trips that include french toast, egg muffins, breakfast potatoes, steamed veggies and baked chicken. Sunset Dinner Cruises are even yummier with options like basil hummus, shrimp & cheese stuffed chicken, coconut mushroom snapper/grouper, cilantro coconut rice and rum cake for dessert! Can't beat that!!!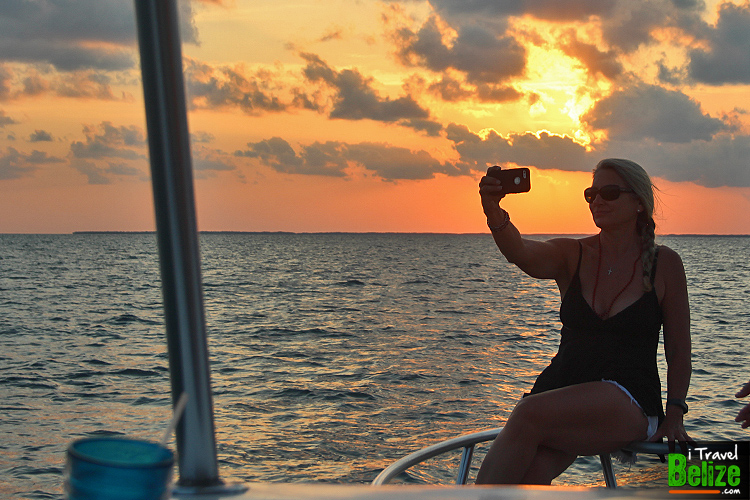 The YOLO is very spacious, comfortable and stable catamaran. Be prepared to get splashed from time to time when the sea is choppy, but it only adds to the great experience; you are on a boat! It was built there in San Pedro and is the only catamaran that offers a flat deck and convertible top with plenty of room to mingle around during your cruise. Enjoy the best views of the Caribbean Sea while you relax; all you have to do is relax. Service is impeccable from the YOLO team; their personalized attention on all the cruises is superb.
The Island Dream consists of living on a beach side bungalow with spectacular views of the ocean to enjoy sunrises, hammock siestas and starry nights. Add the YOLO experience to your Island Dream and it all becomes a whole lot more fun.
More Info on Island Dream Tours
Booze Cruise


Full Day Snorkel Cruise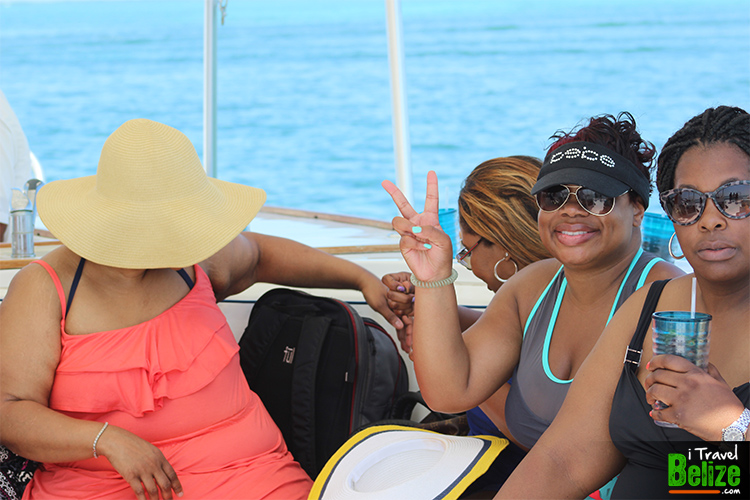 On Our Way to Caye Caulker


Enjoying One Sunset at a Time