The Island Dream – a house on the beach, a golf cart to get around (heck even a bicycle works), lazy days on the beach, adventures at sea, glorious sunrises, fiery sunsets, cool trade winds, hammock siestas and the security of a close knit community. Oh! and tropical cocktails; can't forget that.
Speaking about cocktails, did you know that you can also drink the Island Dream!? Yup, it's one of our favorite cocktails that are exclusive to the Yolo catamaran of Island Dream Tours.
We can't get enough of this tropical cocktail and always crazing some – it's refreshing, super delicious and keeps the party going during the great tours on board the Yolo!


Best thing is that you can drink to your heart's content because when you book a tour at Island Dreams the drinks are ALL INCLUSIVE! Yup, all you can drink. We can't tell you what's in the Island Dream, but we can tell you it has fresh watermelon juice and Belizean Rum.
The crew on board the Yolo prides itself in making refreshing drinks with natural, fresh ingredients, including top shelf liquor. The food and snacks are also on point! You know that frolicking  in the water all day makes you thirsty and hungry; Yolo's got your back!
We have nothing but great things to say about our many fun experiences on a Yolo tour. The crew is attentive, professional and some of the coolest guys around. They make your trip a memorable one.
Memorable to us is the Island Dream Cocktail and we highly recommend an Island Dream Experience on the Yolo. Sit back, relax, have fun and sip away…
Heck! You Only Live Once right?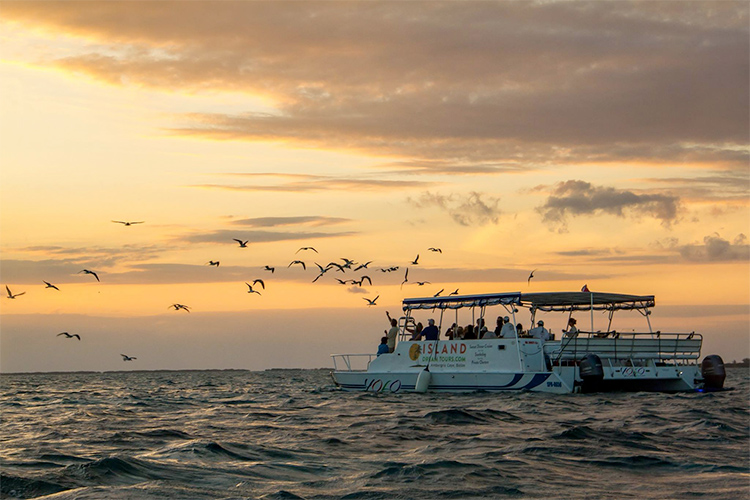 More Info on Island Dream Tours