It all started with a group of four friend sitting around having a few beers and grilling some ribs. Of course the talk of who prepares the BEST finger-licking ribs was always the debate. With Charles Worthington from Estel's Dine by the Sea preparing some of the best BBQ ribs and meat on the island, a friendly cook off got started where friends were invited to be the judge.
Come six years later, the cook off has grown into an international competition with eight grill masters preparing over 1,000 ribs to feed hundreds at Estel's who can't get enough bbq ribs.
I have been a judge for a few years now; it's not an easy task (think of all those delicious ribs) but always a great time. Seeing the cook off grow into a much anticipated event on the island is awesome.
This year iTravel Belize invited a long-time visitor to the island, great friend Erik Winning from Indianapolis, IN, USA, to hold our spot as guest judge for the 6th Annual Cook off. Needless to say, he had as much of an amazing time as we do year after year.
Here's the roundup for 2017, 6th Annual Estel's BBQ Ribs Cook Off – OH! Charles won Best Ribs in the blind judging. Congratulations Charles!!!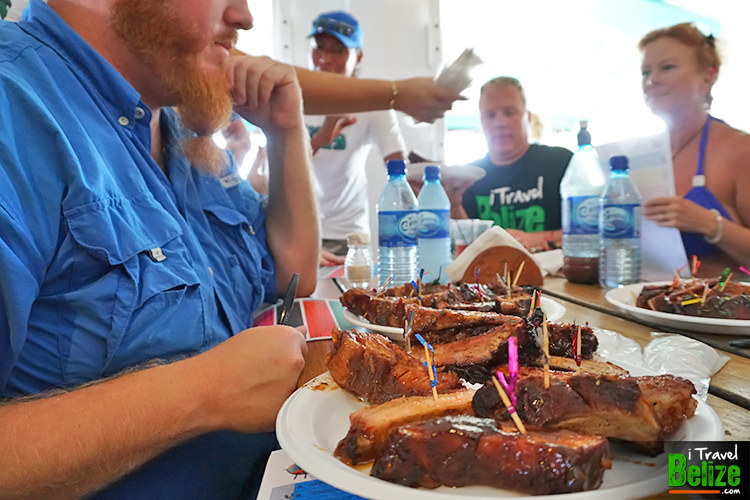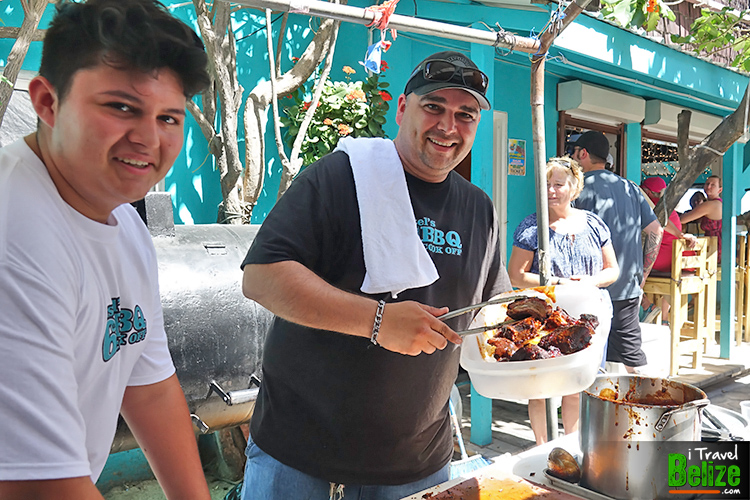 Related Article: Island BBQ Grilling Competition Becomes Major Attraction