Close to 1,000 ribs are prepared to feed the masses that gathers every year to sample finger licking good BBQ ribs at Estel's annual Cookoff and that is nearly not enough to supply the demand of the hundreds that attend the event. The cookoff is gaining momentum and people are looking forward to the lively event that takes place at the popular island eatery that has established itself as one of the best on Ambergris Caye.
Charles Worthington and family host the event at Estel's Dine by the Sea with live music, plenty of beer and cocktails and delectable food. With its growing popularity, the BBQ ribs don't seem to be enough as tickets run out with latecomers wanting to sample the ribs that are no more.
Grill masters start setting up as early as 9a.m. prepping their grills, smokers and seasoning their racks of ribs. Anybody wishing to see them in action can become spectators outside the restaurant in the ally where the tents are set up for the chefs.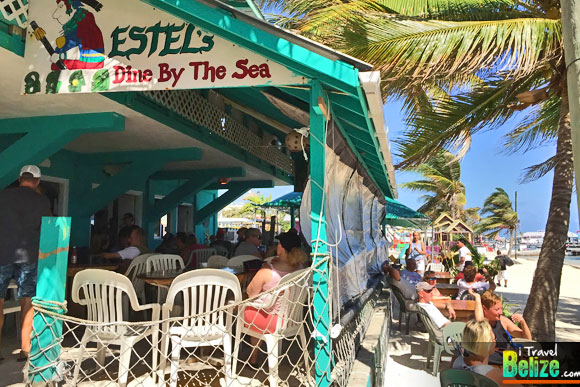 Closer to midday Estel's starts getting crowded with patrons enjoying cool cocktails at the bar or by the beach where tents are set up for the event. Everybody is eager for the ribs!
Needless to say the judging is one of the hardest things to do as the ribs are seasoned and cooked to perfection; every year different flavors and cooking styles are applied. The competitors this year included Rick Saager, Jim Gochenour, Jennie Staines, Amy Knox, Ali Rush (2015 Champ) and Charles Worthington.
Prizes are given out to the top three cooks and customers also vote for the 'People's Choice' prizes. Estel's BBQ Rib Cook-off takes place ending of January or early February and plate tickets are around $70Bze as the restaurant also donates part of the profits to the Sunshine Scholarship Foundation.
Estel's donates portion of the proceeds of the Cook-off to the Sunshine Foundation that seeks to provide educational scholarships to needed island children. Members and volunteers of the foundation were on hand during the event fundraising for their cause.