Yay, I survived my first hurricane! Let me tell you about this Hurricane Earl dude. He had us running up and down for food supplies and some people had to evacuate their homes or even leave the island. He made us put wood on our windows! Like my cousin Alana says, "That's a fashion no no." Our homes looked so badly dressed and you have no idea how much I appreciate windows now that we can let fresh air and light in again.
Right before sunset on the evening Earl turned into a hurricane, my family and I went to see the waves on the beach. Our beaches don't usually have any waves because our barrier reef protects us from them, but even that wasn't any match for Earl. He wasn't expected till midnight, but by 6:00p.m. the waves were warning us that he was on his way! This dude was fierce and mom said he was just a small hurricane (a category one).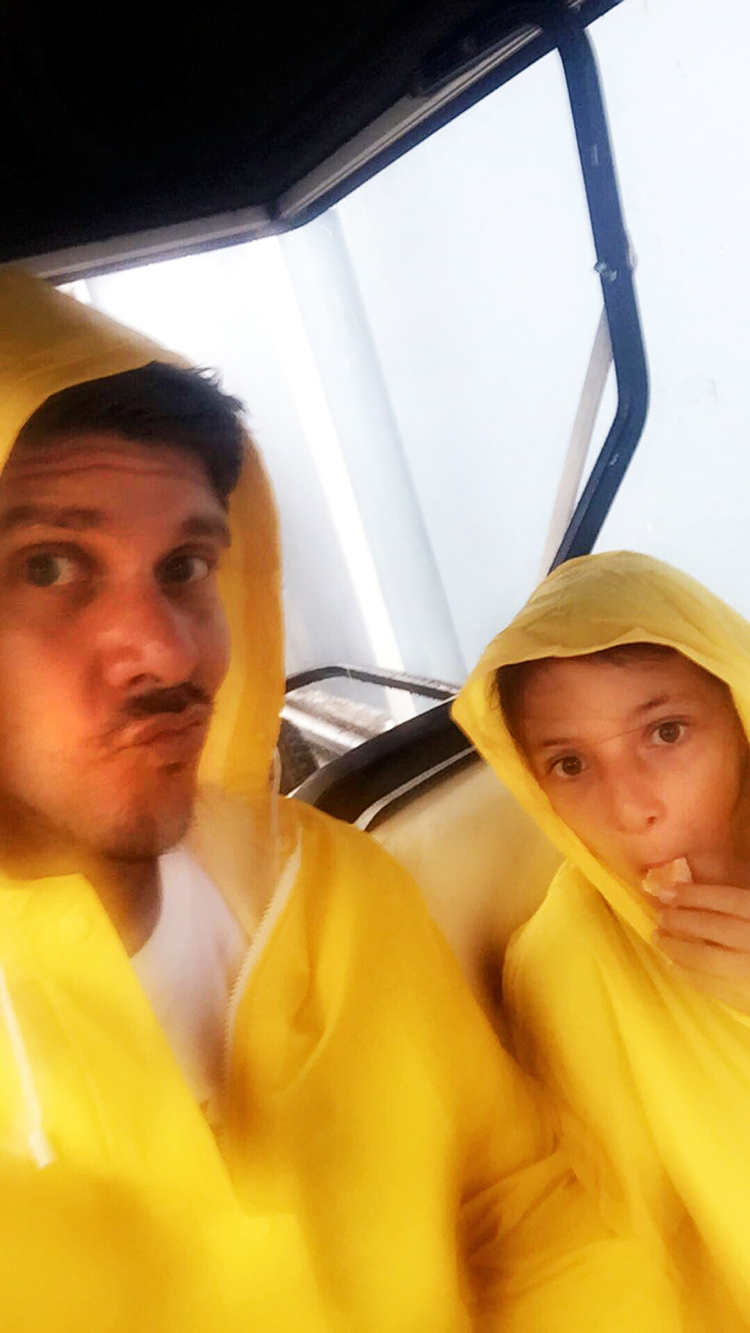 Pretty soon after, it started to rain so we made our way home for a long night. To be honest, we are really lucky to have a very strong home and didn't even hear much of what was going on outside, except for the wind banging on some doors and windows when it got really strong. I was kind of scared then, but my family has been through hurricanes before and they made sure I knew this one wasn't so bad and I was safe. I even managed to sleep for a few hours.
The next morning is when I realized I survived an actual hurricane. My family and I went to see the damage and there were trees and branches everywhere. Some were even blocking roads or had fallen on houses. Most of the boat docks on the water were completely destroyed. Even the dive shops on them were in pieces on the beach. I couldn't believe all this happened while I was sitting at home playing with flashlights and cuddling with our doggies.
I am really sorry for the people who's homes and businesses were damaged by Hurricane Earl. I am so happy that no one was seriously hurt. There was a lot of work to do, but that's what I love about my home, everyone is willing to come together and help when bad things happen.  I think we are doing a pretty good job at cleaning up!  What hurricane?
My mom and I wanted to do something special to lift spirits and show the rest of the world that Belize is strong and ready for more awesome adventures, so we made a story on Snapchat asking our followers there for help. I can't believe how many of you participated from all over the world! Thank you! Here is our Snapchat Story. I really hope you enjoy it as much as I did and remember it's not too late to leave us a comment below.