What is the taste of Belize and what food come to your mind when you think of a good home-cooked Belizean meal? I bet you can't come up with one answer. Belize's culinary diversity adds to its uniqueness, to its cultural richness, to its flavor, to its taste. In charge of delivering that taste of Belize are our country's chefs, from the youngest to the oldest, seasoned professional chef to the amateur just learning from grandma's cooking.
The Taste of Belize is the Belize Tourism Board's signature culinary competition geared at developing the culinary arts in the country. I discovered that the event is not only a celebration of food, but a platform for the recognition of some of the best talent in the industry. The BTB hopes that through this medium, the Belizean public will continue to appreciate and applaud the efforts of those who continue to raise the bar through their services and products.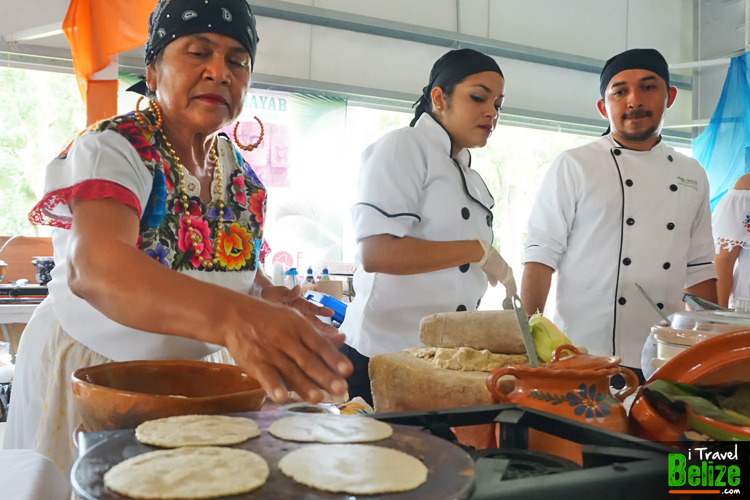 There is plenty of food to sample at the event as vendors, restaurants and food shops set up in booths, but the food prepared by the chefs in competition is reserved for the judges. Taste of Belize is more of a competition where you can witness chefs, pastry chefs/decorators and bartenders showcase their talent and skills.
The Belizean cooking competition has evolved into somethings similar to the Food Network's Chopped television series, where chefs from all over the country battle against each other to create Belizean dishes from mystery Belizean ingredients handed to them at the time of the competition. It is their expertise, knowledge of ingredients and passion of cooking that makes them shine; the best make it to the end and one shines by impressing the judges the most.
Similarly, pastry chefs battle against time to impress the judges in their cake and cupcake decorating skills and bartenders whip up their best personal creations so they can advance to the final round where they are also given mystery ingredients that challenge their knowledge of mixology.
It's an entire day filled with competition; we delighted in the venturing around the grounds sampling all the Belizean treats that our hungry stomachs could afford to take. We went all hands in eating tacos at from Nahil Mayab, cooled off with Belizean Rum cocktails from the Traveller's Liquors mobile party trailer and totally devouring some delicious burgers from Miss Deb's food truck.
The ambiance at the event is very festive, definitely a flavorful one and witnessing all the competitions is very exciting, especially when you know some of the chefs that are competing. The Taste of Belize culinary competition is definitely an event to experience as you travel through Belize.
Cake/Cup Cake Decorating Competition 
Amateur Cook Competition
Bartending Competition




Professional Chef Competition





More of Taste of Belize…