Caye Caulker Beach

The Beach reclamation project in Caye Caulker has given us one more reason to go island hopping! If you look a little closer you can see Rainbow Grill and Bar tucked behind the palm trees.  Have you visited Caye Caulker lately?
St. Herman's Blue Hole National Park
Did you know there was a blue hole inland too?  This picture was taken at the visitor center of the St. Herman's Blue Hole National Park.  The park offers river tubing, waterfalls, a cave and hiking trails.  One of the trails leads you to a beautiful, blue, natural swimming pool.
San Pedro Central Park
I love all the colors at San Pedro's Central Park!  It has always been considered the center of town, where many local activities take place.  It has undergone many changes as the island adjusted from being a small fishing village to the touristic town it is today.
Santander Sugar Mill
The Santander Sugar Mill is not only the newest and largest sugar mill in the country, it also boasts the newest technology in sugar cane farming.  This sugar mill is located in the Cayo district and you can learn all about it here.
Placencia Municipal Pier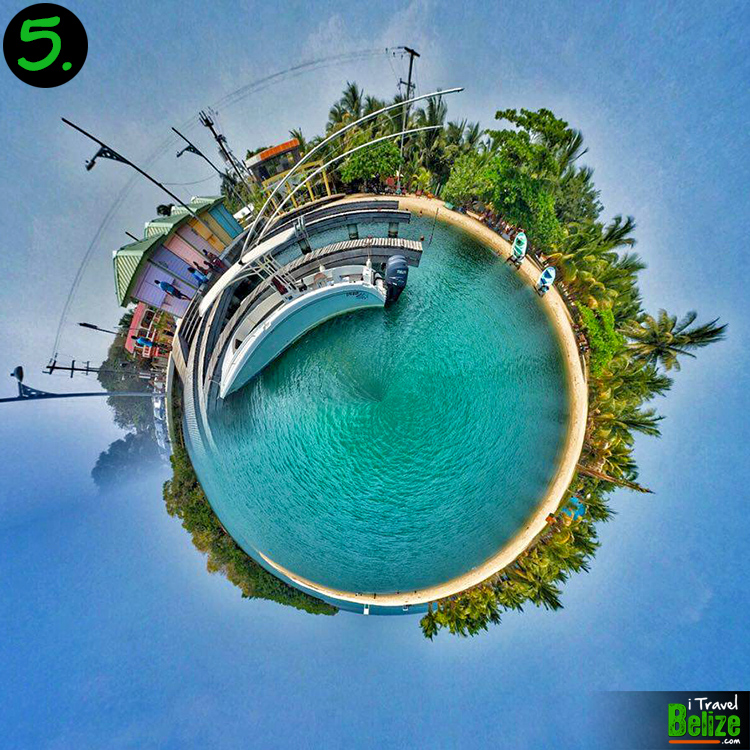 This image taken from the Placencia Municipal Pier boasts the beauty of the Placencia Peninsula and one of it's most popular gathering areas.
Belize National Assembly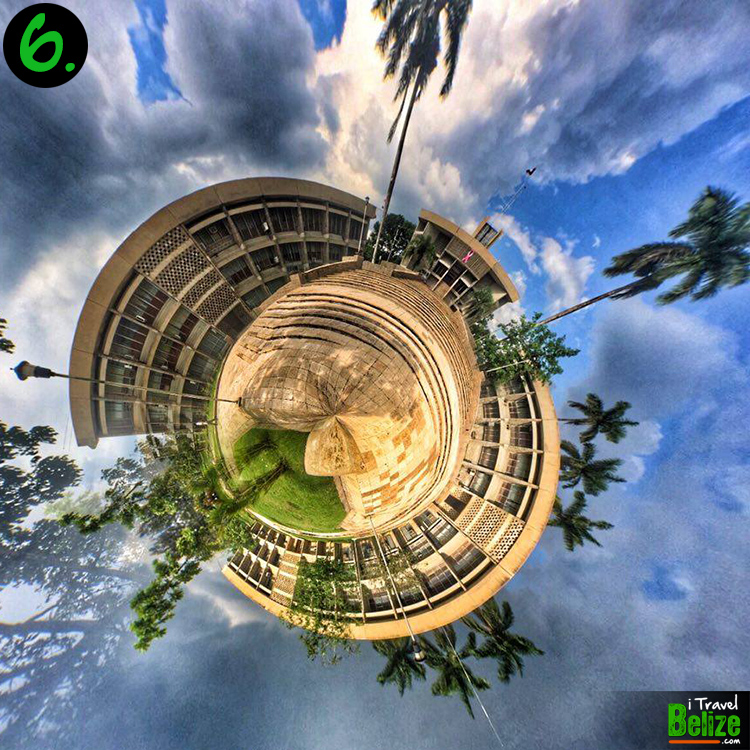 The Belize National Assembly houses all of the government buildings where decisions are made and laws are passed in the country's Capital, Belmopan.
The Split at Caye Caulker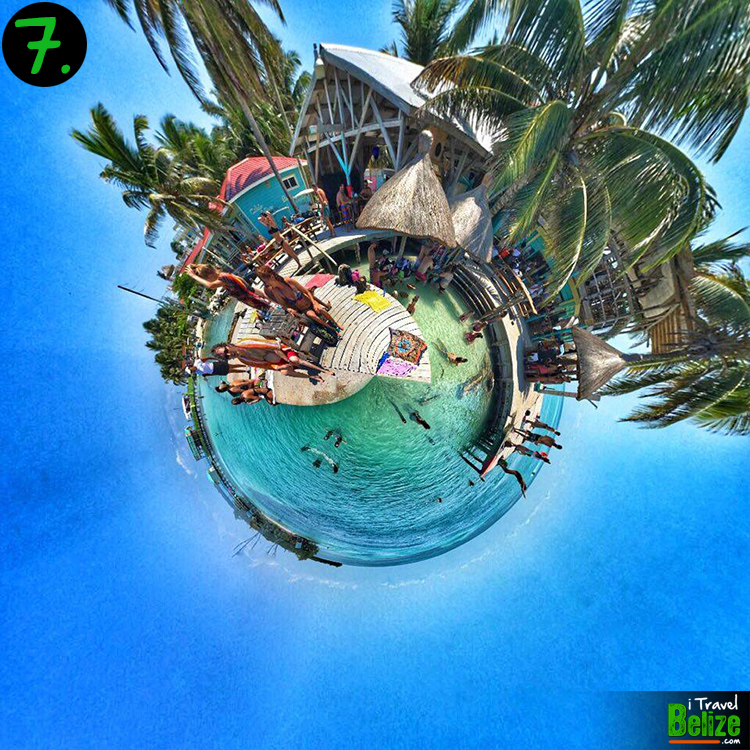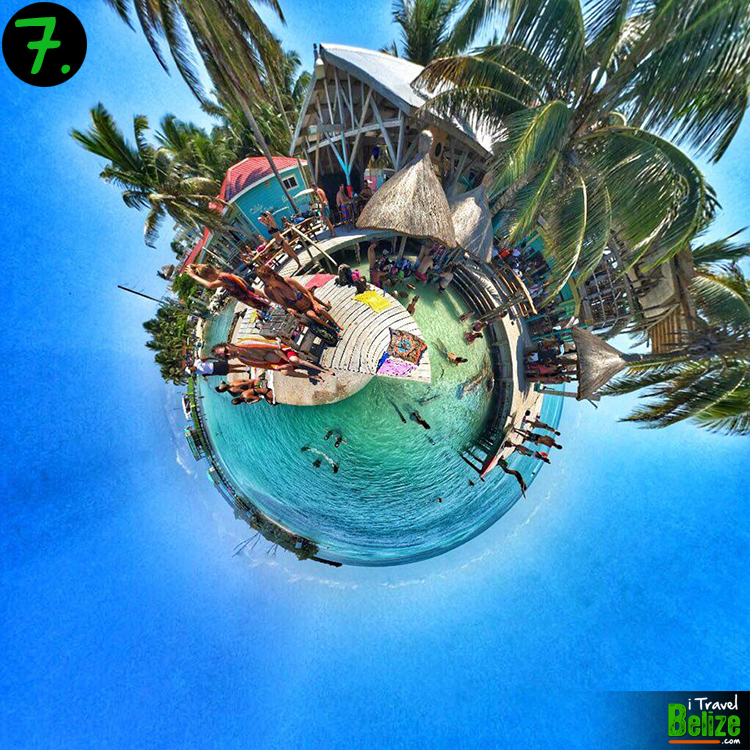 Home of the Famous Lizard Juice, The Split at Caye Caulker is the most popular hangout spot on the tiny island where "go slow" is the motto.
Piers along the Sunset Board Walk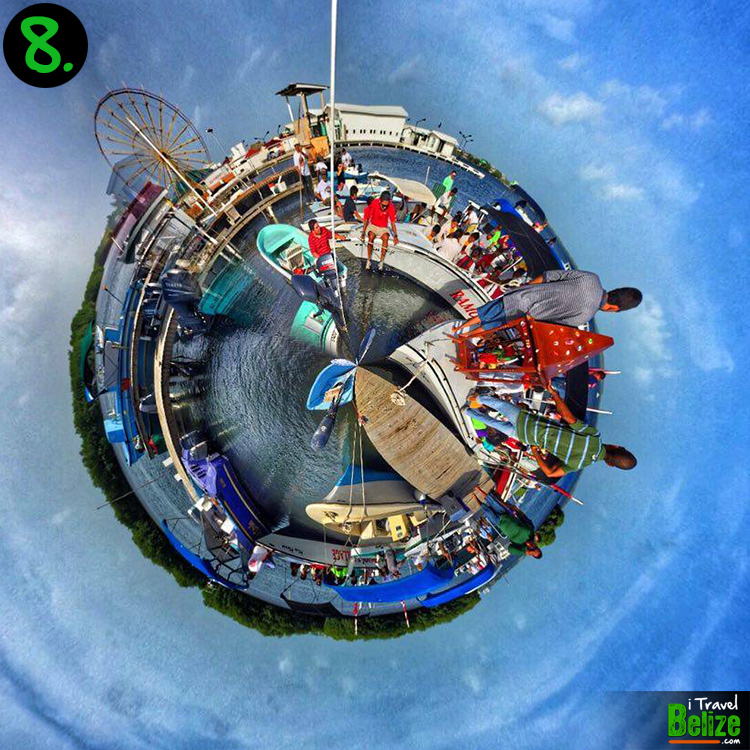 The Sunset Board Walk in San Pedro is the ending point of the boat procession during the "Dia de San Pedro" festivities.  Notice the Ferris wheel in the Louis Sylvestre Sports Complex, only present during certain festivities throughout the year.
Belizean Dreams Resort
The Belizean Dreams Resort in Hopkins boasts private villas tailored to provide relaxing and adventurous vacations to discerning travelers.
Banana Beach Resort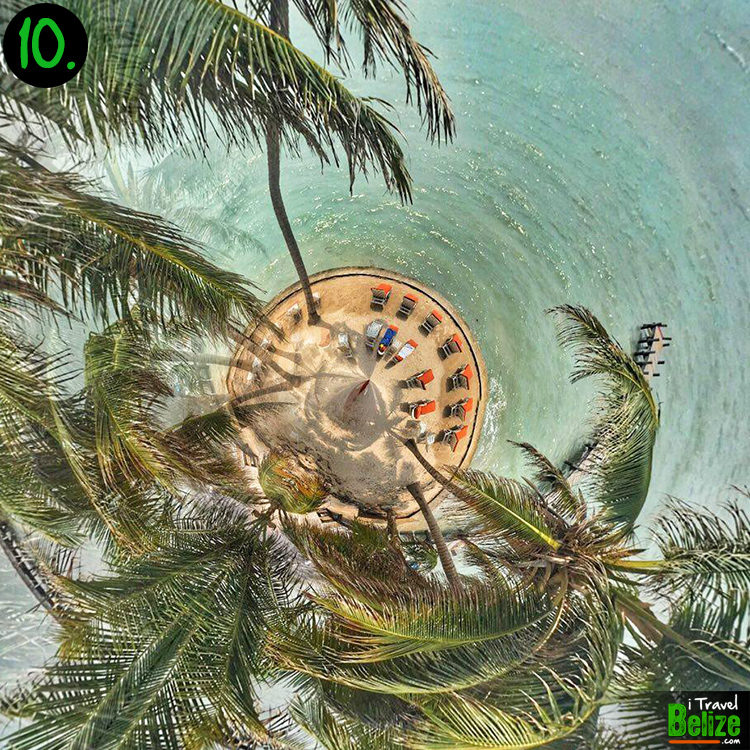 The water front lounge area at Banana Beach Resort in San Pedro offers both it's guests and locals a relaxing atmosphere.  It's close to town, yet far enough to provide a more serene setting.
Bonus Points: Cover photo = Costa Blu
How many spots did you recognize?  Did you learn a little something about Belize today?  What "tiny planet" are you from? Let me know in the comments below.