It was never intended to become anything huge when organizers of the Placencia Sidewalk Art Festival planned the first one; 13 years later the touristic village in the peninsula is fully booked for the weekend of the festivities.
The first Sidewalk Art Festival was held in 2003, recognizing local artistic talent and helping to develop new ones. Today it is a major event that draws visitors from around the world with participating artists from all over Belize.
The perfect setting for the festival is Placencia's historical sidewalk that runs through the center of the village and lined with picturesque homes, coffee shops, hotels, guest houses, restaurants and bars. The Guinness Book of World Records has recognized the sidewalk as the narrowest street in the world, already a tourist attraction in itself.
Start your day by having breakfast at one of the quaint restaurants along the sidewalk as you slowly witness the sidewalk come to life with artist setting up shop and the music playing. All fueled up you can start your leisurely stroll on the sidewalk to admire all the art, keeping a keen eye on that ONE piece that you will fall in love with and purchase.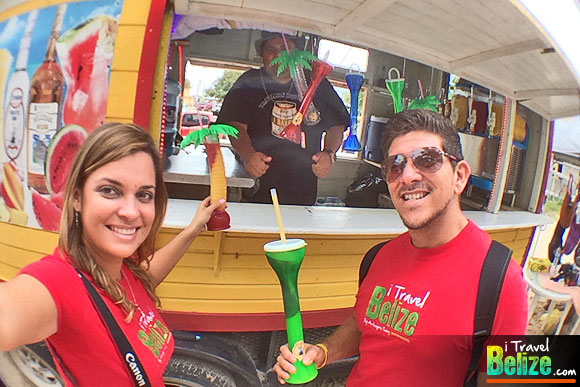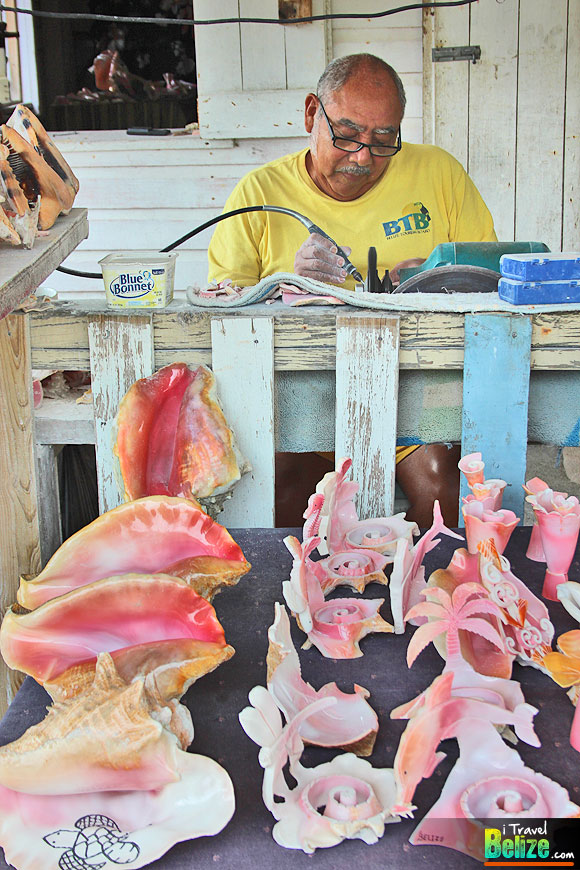 From painters, sketch artists, photographers, sculptors, basket weavers, jewelry makers, clothes designers, wood carvers, slate carvers, glass workers and even graphic designer, the sidewalk comes alive with color, music and art as the two-day festival brings together artists from around the country to set up their displays under tents, alongside verandas, hanging from palm trees and spread on the ground.
There is plenty to admire, purchase, eat, drink and music to dance to. You definitely need to make more than one pass down the sidewalk in case you miss something and it's a great idea to check it out on the second day as vendors bring out more items on display as they sell their products.
Organized by the Placencia chapter of the Belize Tourism Industry Association and Placencia Tourism Center, the Sidewalk Art Festival is a great event that is full of life, highlighting the talented artists that make Belize so unique and special.
The Festival takes place in February, with dates announced on their Facebook Page and Website. It's a two-day event with stalls setting up by 10a.m. and staying alive into the early evening hours.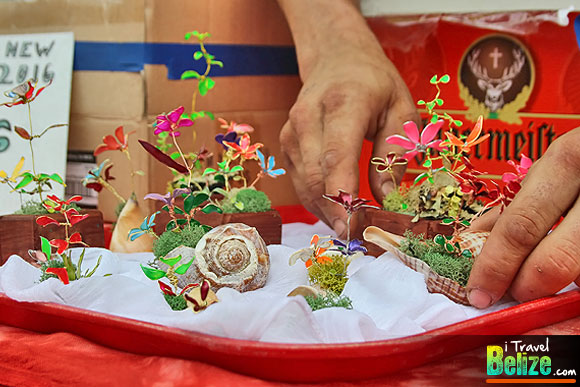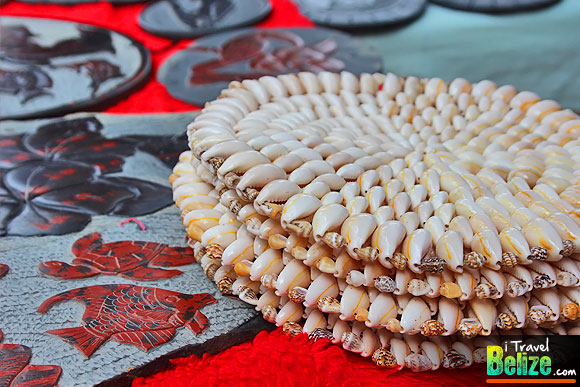 Slate and seashell art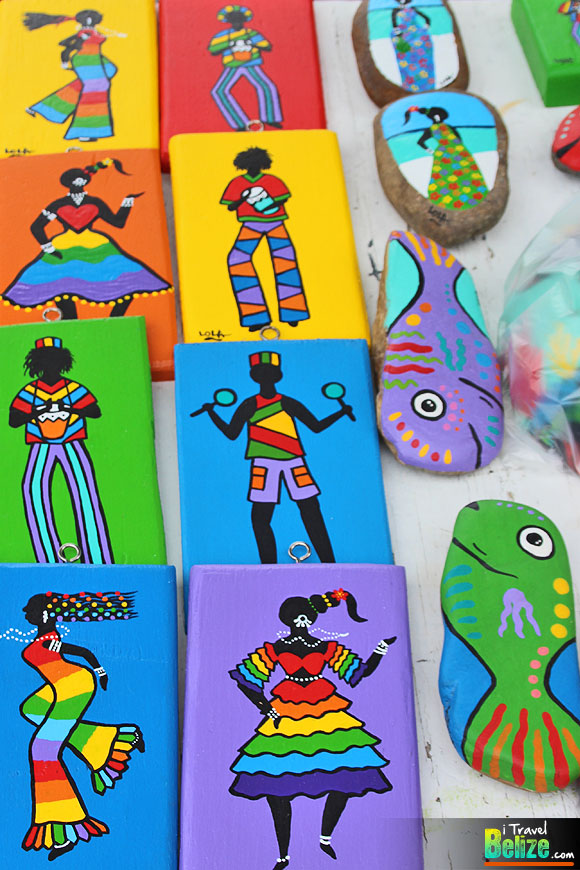 Younger talent at the event showcase their charcoal drawings (above) and digital designs (below)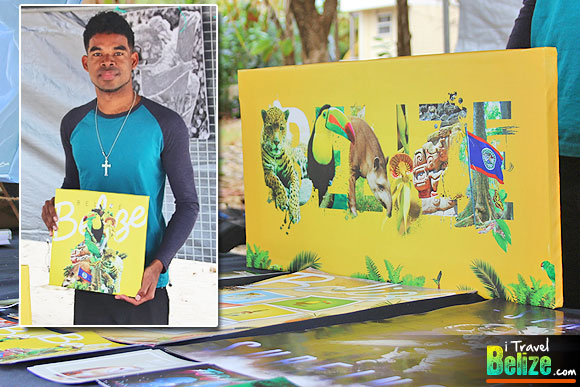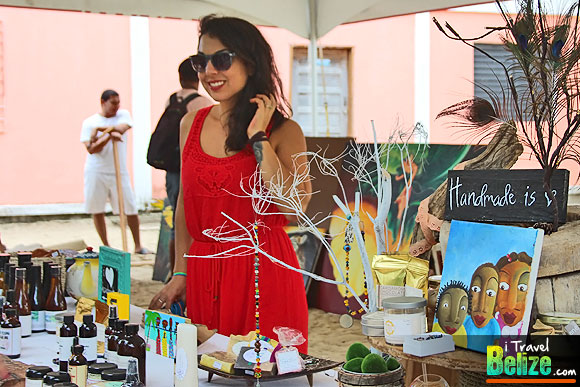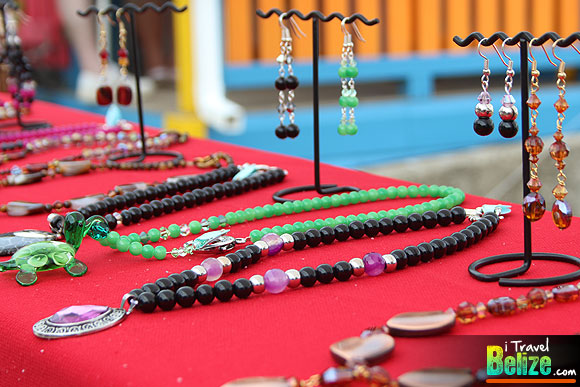 Local school kids designed their own calendars to raise funds for the school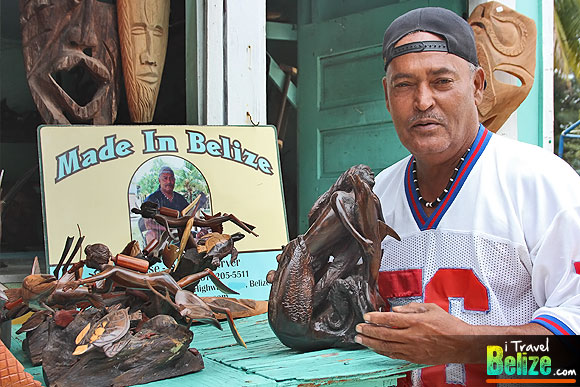 Leo Hulse had hundreds of beautiful wood carvings made out of local Belizean hardwood including Mahogany, Rosewood, Ziricote and driftwood