We have never come across a resort as unique as The Lodge at Chaa Creek. It bloomed from humble beginnings as an organic farm to the majestic reserve and upscale vacation lodge it is today. Chaa Creek is full of history, adventure, luxury, wonder, romance, rustic elegance, relaxation and life!
Do it all at Chaa Creek
It's a call to be 'Wildly Civilized' in the jungles of Belize, a place like no other; a world of its own. We went horseback riding, sunset canoeing, took a Rainforest RTV Safari Tour, rejuvenated with spa treatments, enjoyed food to our heart's content, toured the Natural History Center, interacted with Blue Morpho Butterflies and bit into the freshest of produce at the Maya Organic Farm.
Phew, that's a lot; but still, there is more to experience. There's still Rainforest Medicinal Trails, an early morning bird watching, take more naturalist hikes, jungle mountain biking and the exciting creatures of the night walk. There's a lot to do at Chaa Creek.
Tranquility and Privacy
You can also do nothing – Topping off our experience at the lodge was our accommodations! WOW! The newest addition to the lodge are the Ix Chel Luxury Villas that give new meaning to the words luxury. It's an idyllic setting overlooking the Macal River Valley. The villas' floor-to-ceiling glass walls and doors offer spectacular yet private 180° views of the surrounding jungle habitat.
The villa comes with the services of a personal butler who planned all our tours, ordered our meals and set up a private dinner on our private verandah, suggested our spa treatments and was at our beck and call day and night. It's an unobtrusive yet attentive service we have only experience at Chaa Creek.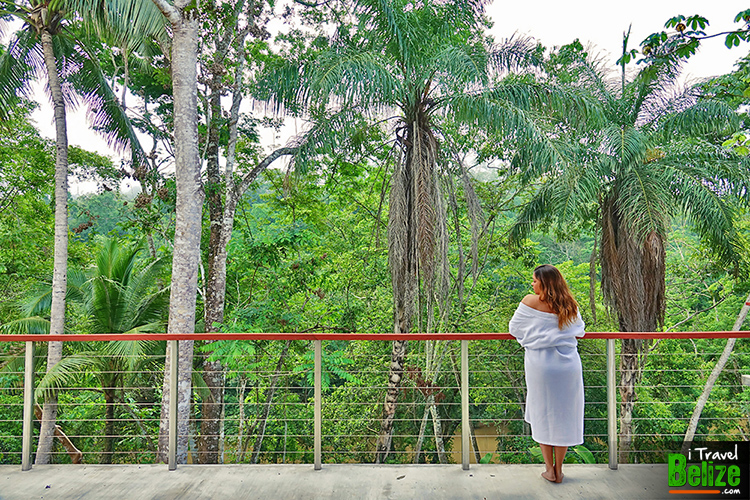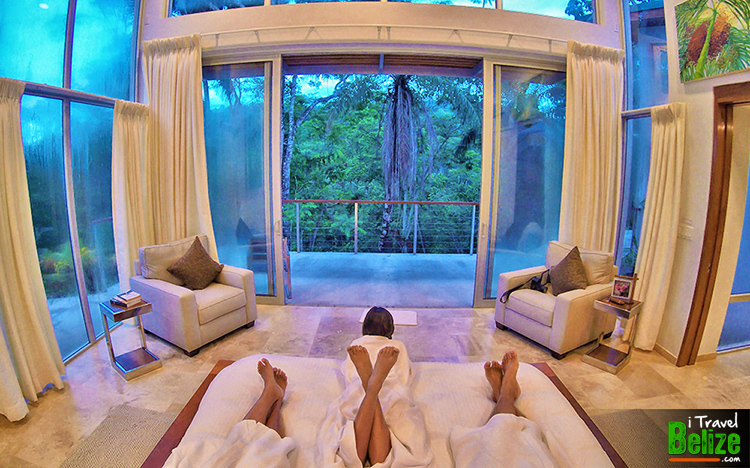 There is never Enough Time
Wish we had the villas for a month! We did so much in just three days, yet we still needed more time to fully embrace the magnificence of Chaa Creek. It's an iconic landmark of Belize that shows how hard work, dedication and a love for the environment truly pays off. From being socially responsible with educational programs, supporting the local community and always being conscious about the protection of the environment, Chaa Creek goes above and beyond to give back to the country. It is a gorgeous property, a legacy of the true beauty of Belize.