The Sleeping Giant Rainforest Lodge in Cayo was the perfect place to kick off our summer travels. There are lots of activities to keep you busy there, but my favorite was the Sleeping Giant Cave. It's the newest cave opened for tours in Belize and it can only be accessed through the resort's property.
I had so much fun on the tour. I learned all about the rainforest, trees and animals that can be seen on the path to the cave. We laughed so much along the way, cause mom is not very good at hiking and she was letting us know A LOT!
The cave is a dry cave and there are parts of skeletons and skulls in there and lots of pottery too. If everyone turns their headlights off, you can't even see your hands in front of your face. The tour guide knows and teaches so much about the Maya.  I won't tell you the secrets we learned in the cave cause I really think you need to experience it for yourself.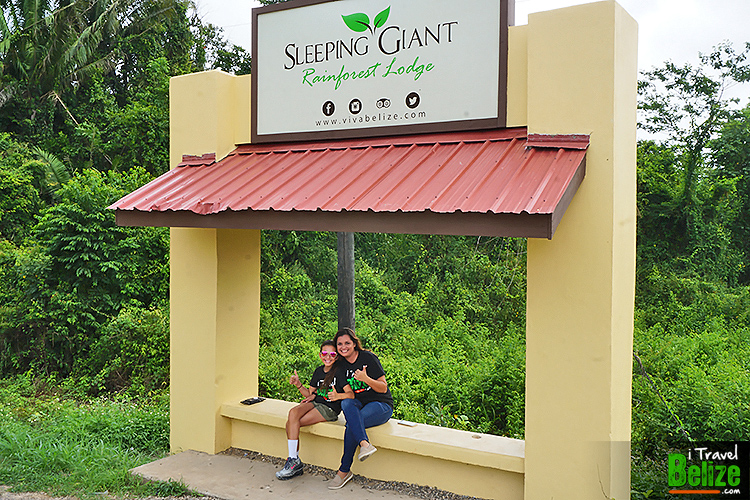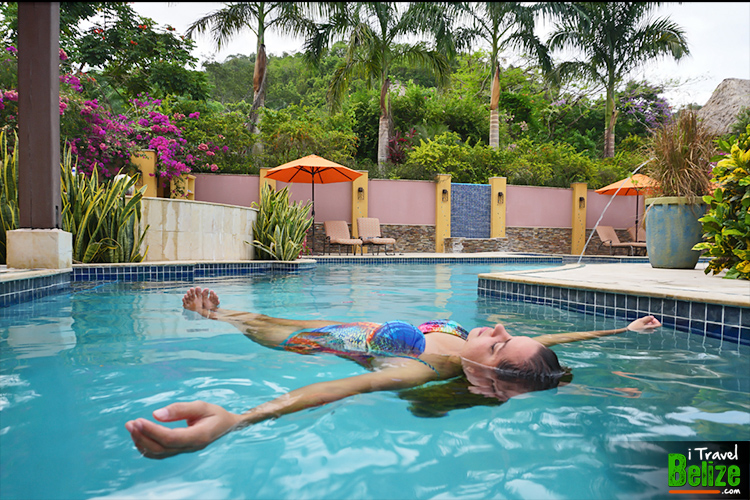 At the resort we also got to eat all the oranges we could pick, because they have their own orchard. You can see the orchard and the best view of the Sleeping Giant from the gazebo at the highest point of the property.
I think this is a great place to detox from all the noise most of us live in. You can kayak in the river, do yoga, relax by the pool, hike and eat fresh healthy food.  Their chef even makes great vegetarian and vegan options aside from the regular menu. Dori and I were not vegan yet when we visited but mom was, so she got to test them out. He made mom vegan cheese to go with her eggplant fries!
I'm so grateful to be discovering all the beautiful places in my country.  Remember your likes and shares help our mission to share Belize with the world.  Check out the short video of our stay at the Sleeping Giant Rainforest Lodge at the top of this page. Let me know what you think in the comment section below… would you visit this chill place on your next vacation in Belize?