(Traducción en Español)
They say once you get inked that there is an irresistible urge to get a second tattoo, a third or even a fourth one. I did not realize how big tattoo art was in our culture until the first ever San Pedro Belize International Tattoo Expo took place on Ambergris Caye this past weekend. The event was a tremendous success with the venue packed with tattoo enthusiasts and curious onlookers marveling at the artistry.
The buzz of the tattoo guns filled the air as tattoo artists from as far as Costa Rica, USA and Mexico joined their artist brothers from Belize in participation of the first International Tattoo Expo. Well-respected tattoo artist Wimpas Sosa from San Pedro put together a most exciting event that brought together professional tattoo artists with up-coming apprentices who shared their knowledge and passion for the art that is no longer taboo in our culture.
Photo Gallery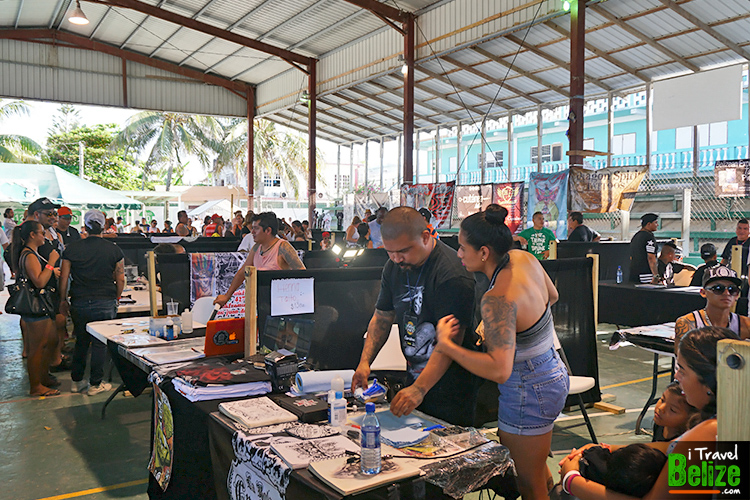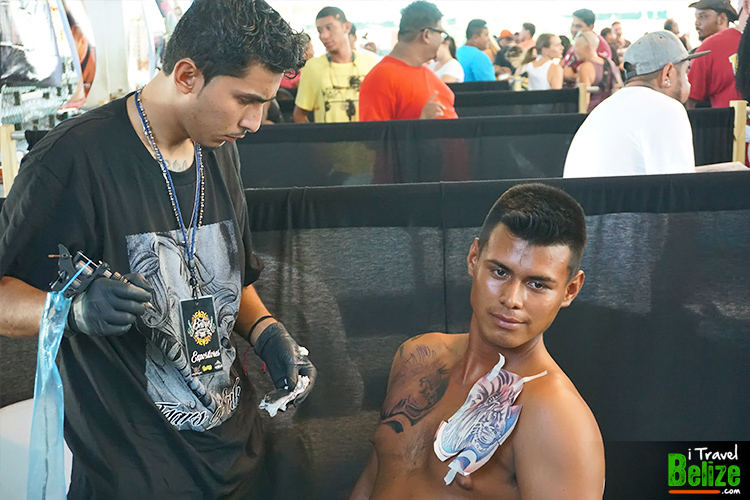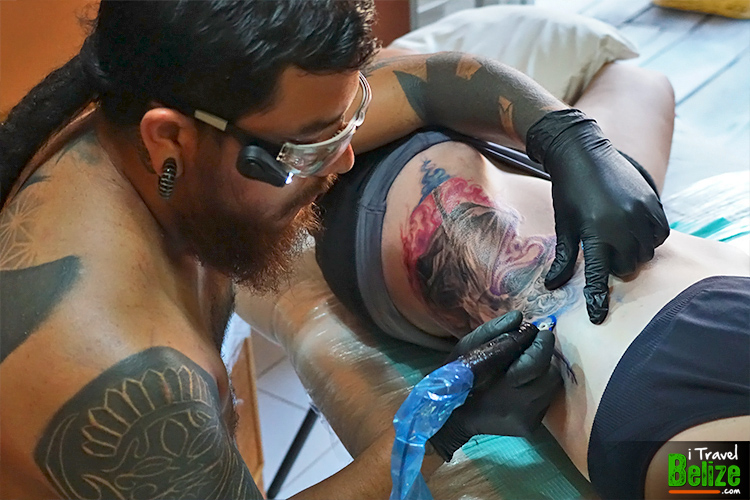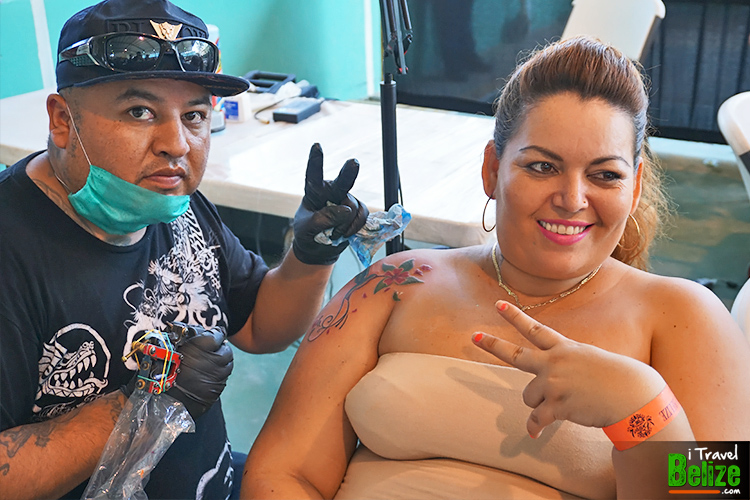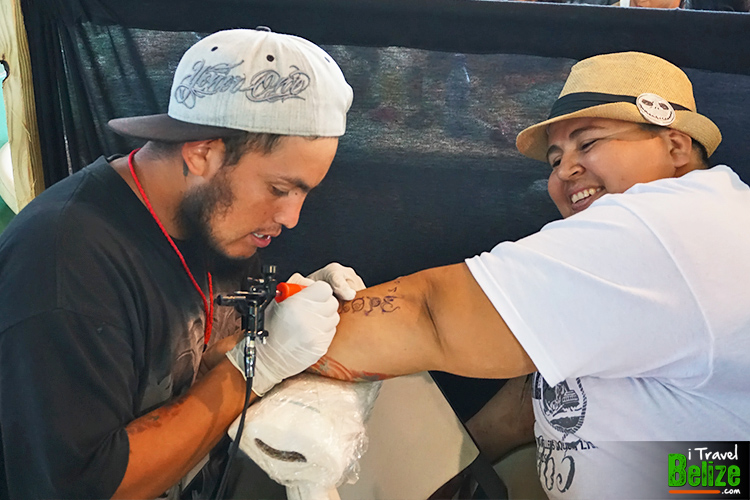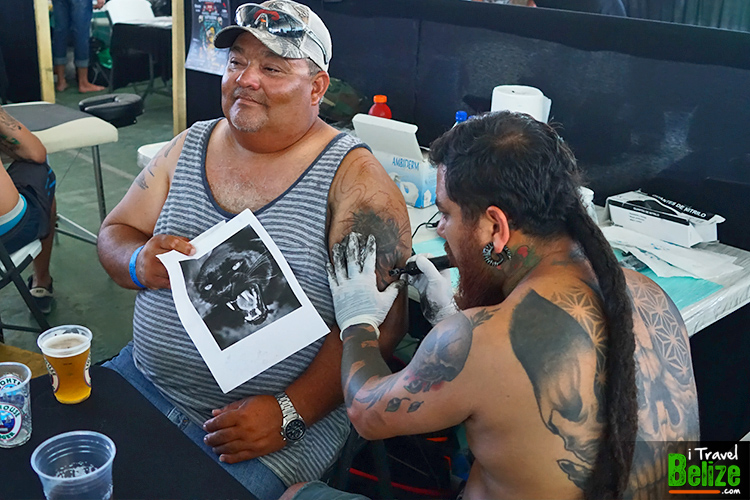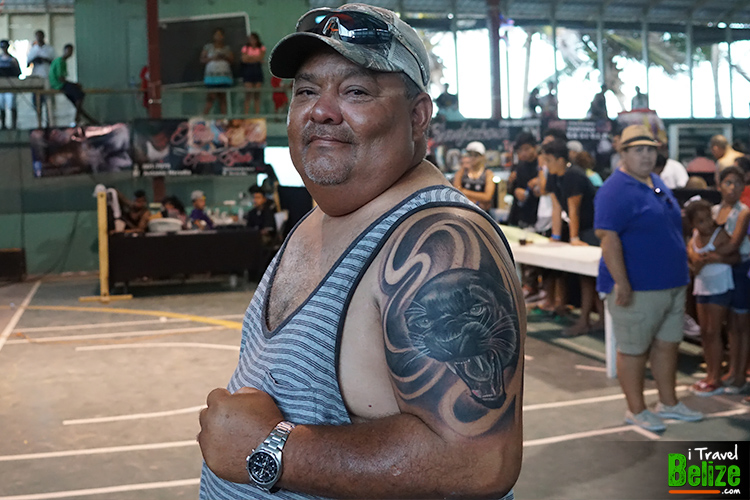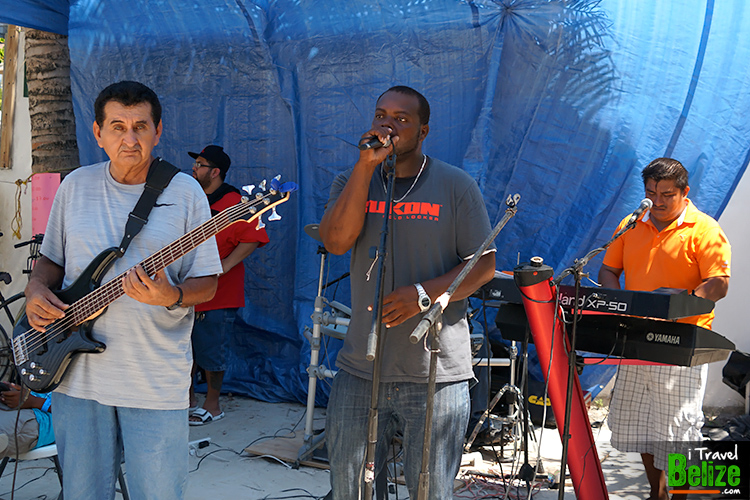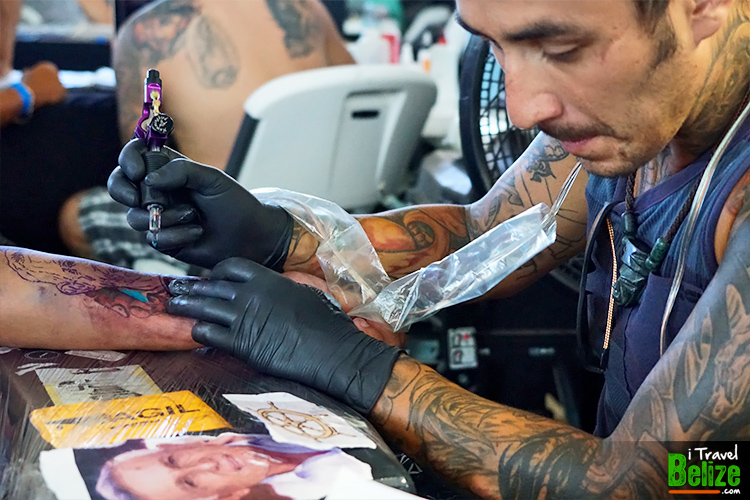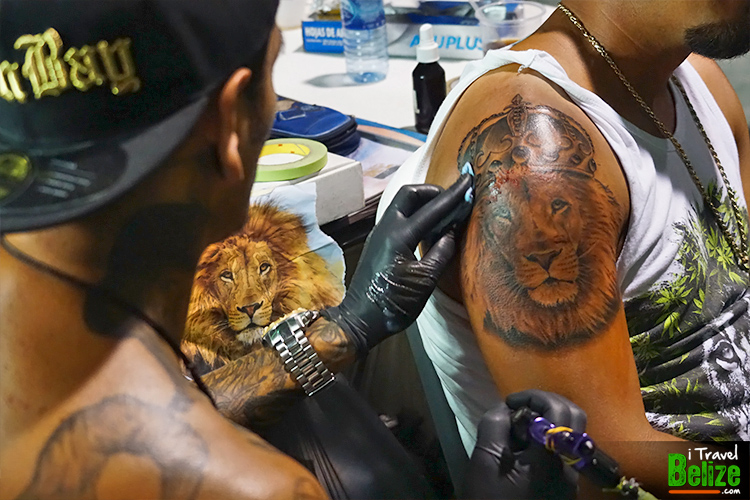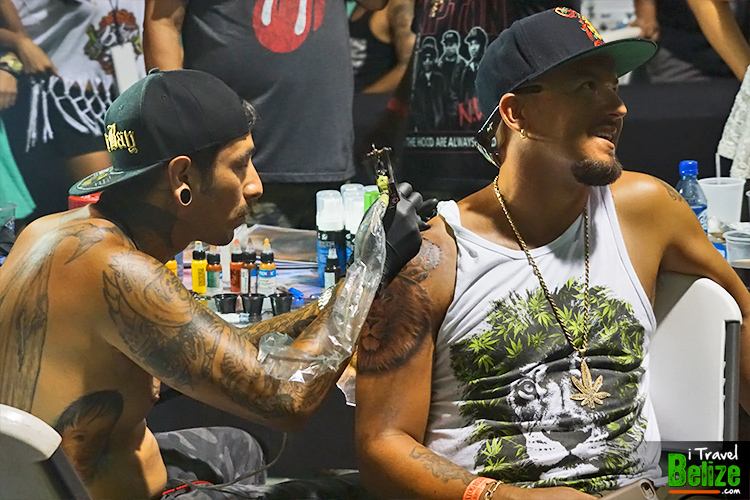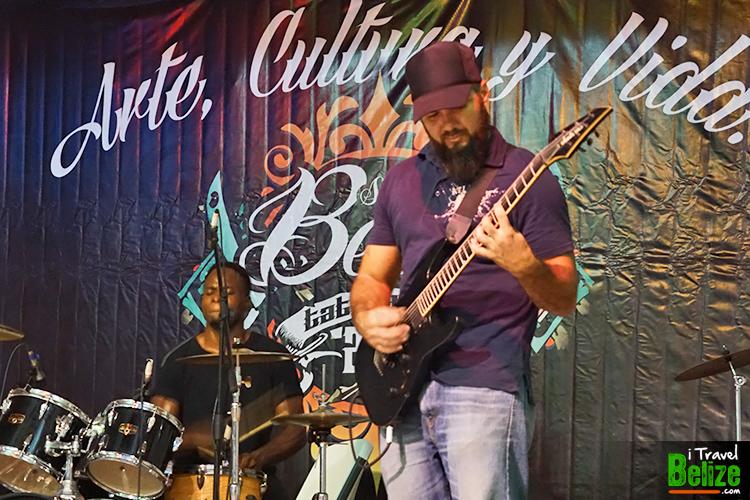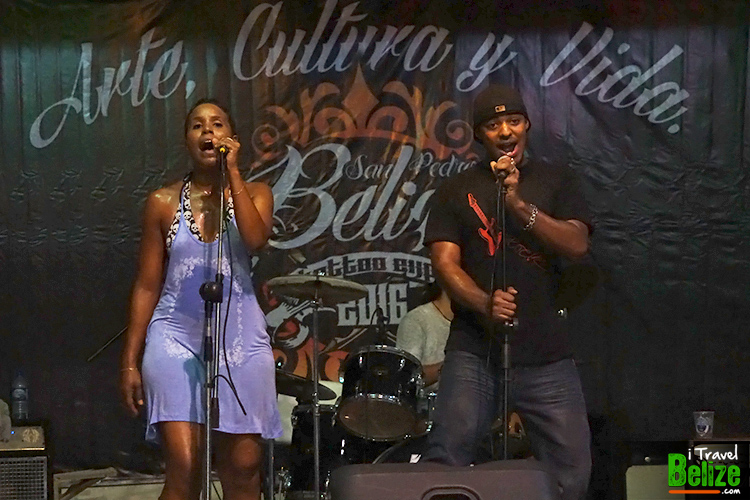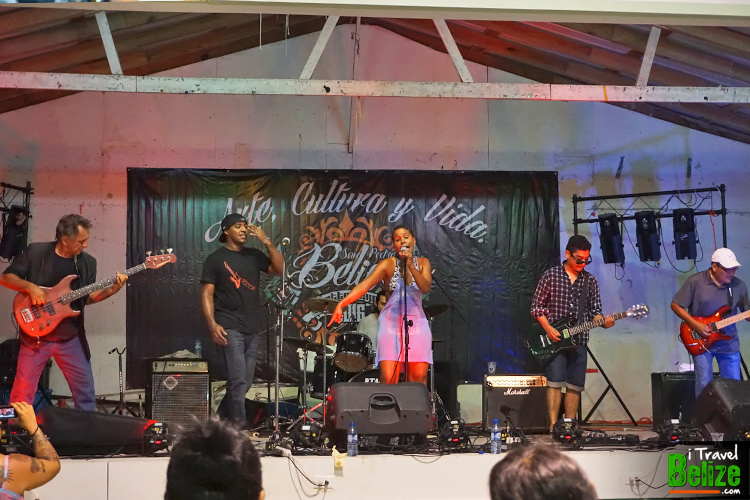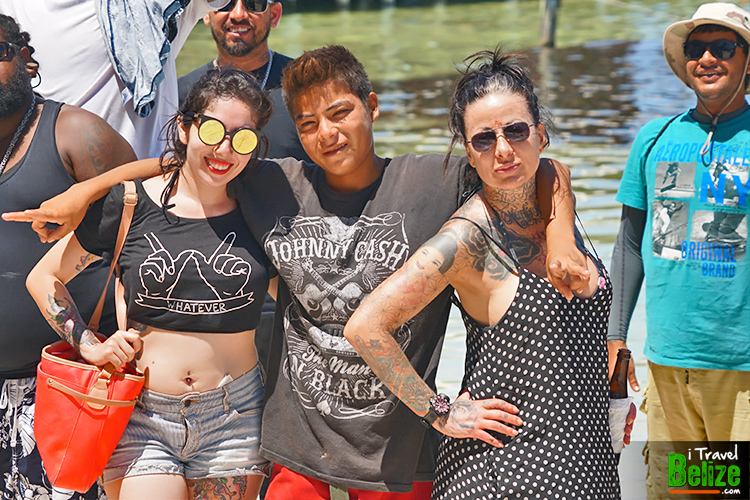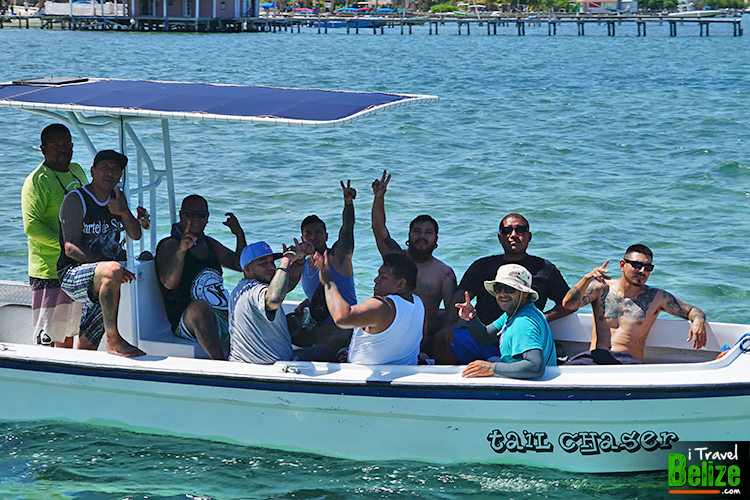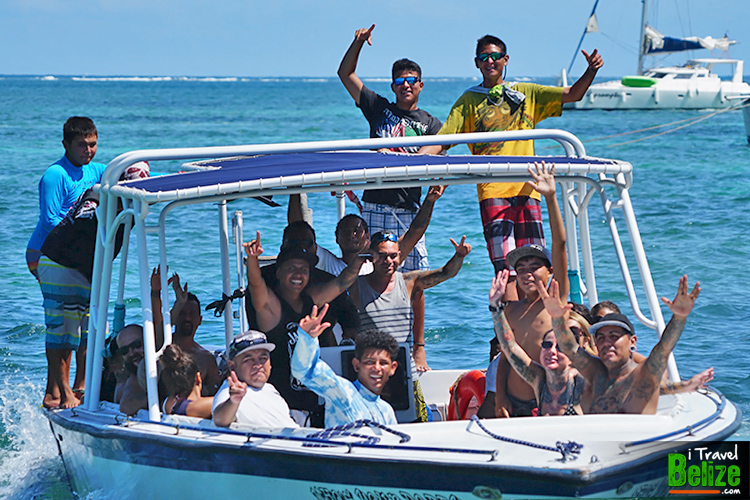 As a mater of fact, it was interesting to see so many excited people at the expo; those looking to get more ink done, those finding the inspiration for their first tattoo and those just walking around the venue admiring the art and the passion of the artist who were busy all weekend long. There were a few who got tattooed before the expo had started, making appointments with their favorite artist at their hotel rooms, eager to get inked.
The expo was more than just about tattoos, I saw families with tattooed mothers and fathers alongside their children at the expo. Talking to them, they all reiterated how they want their children to embrace the tattoo culture and appreciate the lifestyle.
"I spoke to my son before bringing him to the expo," commented Monica Privette Gamez. "I explained to him all of what he was going to see and even warned him about the Freak Show that was taking place. He loved every thing about the expo."
The Freak Show by Victer Max from Mexico was a hit; part of the entertainment on both days of the expo. He was suspended in mid air by hooks through his skin at one point, had light bulbs broken on his back and had a fire-breathing act. The crowd watched in amazement throughout his show.
Society has come a long way in accepting the tattoo culture, artists and 'tatted' people are no longer seen as taboo or outcasts as they were before. Business people, doctors, lawyers, just about anyone has tattoos these days. Its a form of personal self expression, something that Wimpas and his team wanted to promote and showcase. Even Victer, with his full body tattoo, multiple piercings, under-the-skin implants and shaved, horned head, is one of the friendliest, coolest and interesting people you will meet at these types of events.
Being the huge success it was, Wimpas says that he is ready for next year. He is inviting more of his tattoo artist friends and making the event even better. The excitement and big similes on the people's faces after seeing their tattoo complete was magical. Everyone celebrating the fine art and the celebration of self expression. Indeed, Belize loves tattoos.