Belize turned 34 on September 21, 2015, drawing thousands of Belizeans out of their homes to celebrate all month long. Activities are aplenty, but one destination getting lots of attention during Independence Day is the northern district of Orange Walk. The popularity of the Belize City Carnival Parade moves on to Orange Walk Town the following weekend. Growing in number of participants from all over the country, the Orange Walk Carnival parade is another true patriotic experience in the up-and-coming destination in Belize.
Orange Walk Town comes to life as Belizeans unite to celebrate our Independence Day from the villages in the south, Belize City, Cayo, Corozal and as far off as the coral isles. The streets are filled with on-lookers dancing and enjoying the marching bands, decorated floats and carnival dancers. The patriotic spirit was definitely on point and the vibes were flowing all through the town as many waved their flags and sported their best patriotic outfits.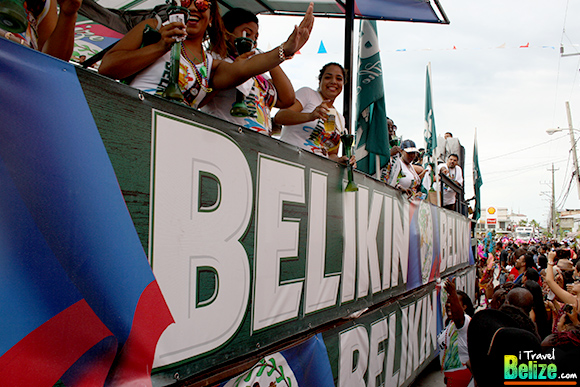 So why travel to Orange Walk Town for Independence Day? WHY NOT! Independence Day celebration has become a huge national event with the adaptation of the 'Caribbean Carnival' aspect to the once marching parade. Now that the party has moved on to Orange Walk, you can witness some of the biggest floats decorated with impressive carnival designs followed by energetic dancers wearing some of the most elaborated and gorgeous costumes. Also present in the parade are marching and steel bands, adding that Caribbean feeling to the parade – it's an explosion of Soca Music.
As a traveler of my own country, I recommend you to come celebrate and experience my countries picturesque Independence Day celebrations full of amazing energy and beautiful people.
"Long live Belize, Que viva Belice, Happy Independence Day."