The Chocolate Festival of Belize gives you the opportunity to explore southern Belize while you indulge in the sweet food of the Maya Gods – CHOCOLATE.
Who does not like chocolate: it's hard to imagine people who don't. For those who do (like us), the Chocolate Festival of Belize is a perfect event to indulge in various chocolate delicacies, learn how to make chocolate from scratch, purchase local health/beauty products made from the cacao bean and immerse in a one-of-a-kind cultural experience .
After enjoying an evening of everything chocolate (and wine) and having a great time at the chocolate street festival, we took a few days to explore the surrounding Toledo District. We went river tubing, zip lining, spider monkey spotting, chocolate making tour and toured the neighboring Maya Archaeological sites. FUN!
So here are our FIVE reasons why it's an excellent idea to attend the Chocolate Festival of Belize during the month of May.
Follow the Festival on Facebook – Click Here

1. For the LOVE of CHOCOLATE
Chocolate bars, desserts, nibs, wine, body scrubs, facial masks, massage creams, beer and chocolate inspired food! You can have it all during the festival dedicated to this wonderful food that was considered 'gold' in the era of the Maya. Local farmers, producers and makers of cacao and chocolate products gather from around the country to showcase their best products.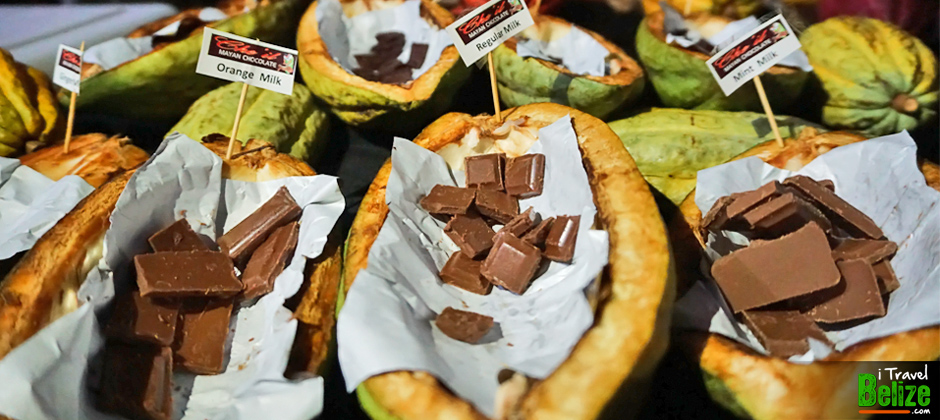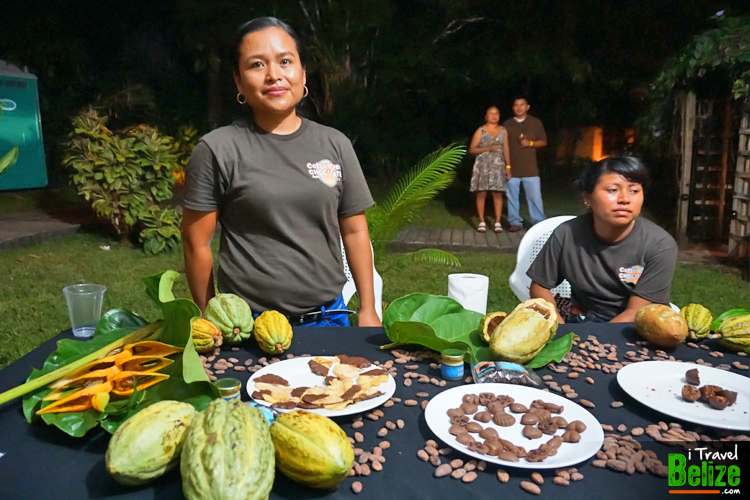 2. Chocolate Festival Taste of Toledo Street Fair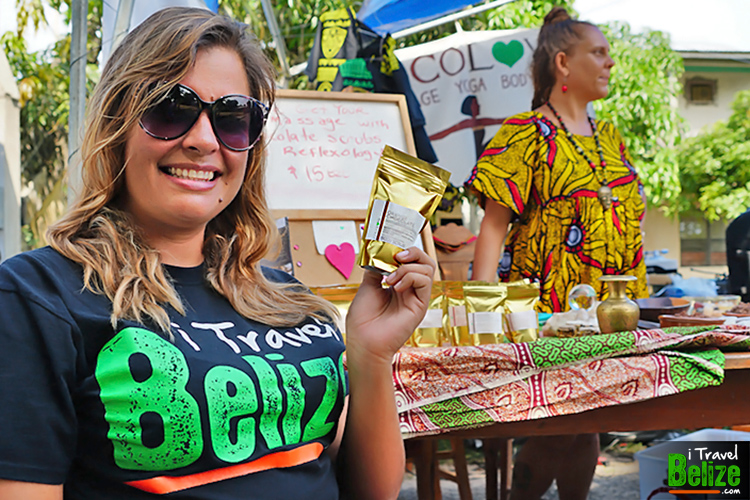 Besides chocolate, on the second day of the festival, a street fair celebrates the different ethnic groups of Belize. The Taste of Toledo Street Fair is held along Front Street of Punta Gorda overlooking the Caribbean Sea.
Chocolatiers, artisans, food vendors, chocolate making demonstrations and beer tents line the street for several blocks from 10am to 5pm. There is plenty to enjoy, including live Maya and Creole music and cultural performances.
3. Cultural Experience

What is culture? Food, music, dance, clothing, customs, traditions – people. It all comes together in the quaint town of Punta Gorda. The Chocolate Festival of Belize is one giant cultural experience.
4. Visit Punta Gorda
Punta Gorda (or PG) is a coastal settlement down in the Deep South of the Toledo District. Once known to travelers mainly as a port to get the boat across to Guatemala or Honduras.
The town is increasingly attracting visitors looking to chill out in the south and as a base for exploring surrounding Maya villages and culture, and the remote southern cayes.
We loved it's charm, colorful buildings, sleepy streets and friendly people. We also found some great local food and one of the coolest hostels in the country.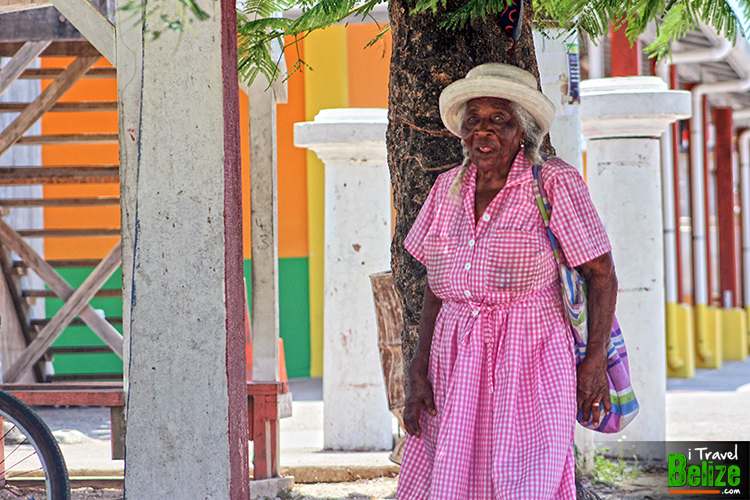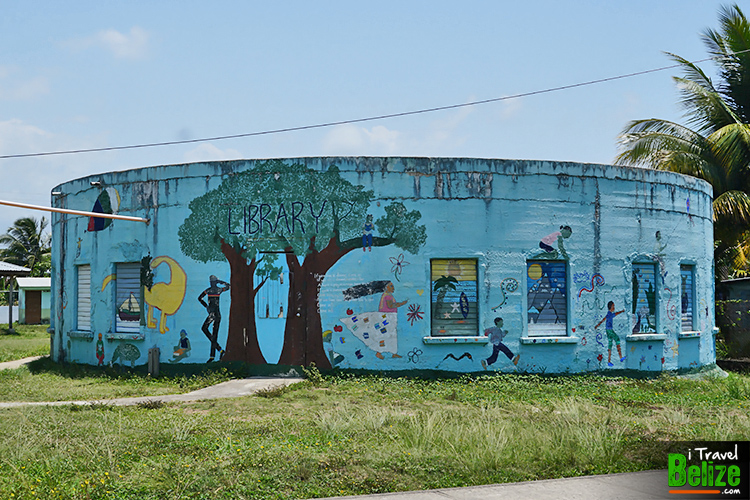 5. Exploring Toledo
Being so far south of the country, you must take some time to explore the surrounding areas that are so unique to the country. Punta Gorda is a gateway to the Port Honduras Marine Reserve, lying offshore, and Guatemala.
Nearby dive sites on the Belize Barrier Reef are home to turtles and whale sharks. Payne's Creek National Park has coastal wetlands and numerous bird species. Inland are the ruined Maya city of Lubaantun,j Nim Li Punit, waterfalls in Rio Blanco National Park and cave exploration at Hobkeb Ha Cave at Blue Creek Maya Village.